"Healthy" Man Dies After Mistakenly Drinking Equivalent of 100s of Coffees
A personal trainer from Wales in the United Kingdom has died after drinking the equivalent of hundreds of cups of coffee which resulted in a condition called caffeine toxicity.
Thomas Mansfield from Colwyn Bay, who also worked as a security guard, passed away on January 5 after he miscalculated the amount of caffeine powder in his pre-workout drink, North Wales Live reported.
The news organization said that the 29-year-old had ordered a packet of caffeine powder from a UK-based sports supplement company that had arrived that morning.
An inquest into his death at Ruthin County Hall on Tuesday heard that the personal trainer had consumed the drink shortly after its arrival, but had used a digital scale with a starting weight of 2g to measure the powder.
As the recommended dose on the package for the supplement is between 60 to 300 mg per day, this meant that he ingested many times more than the maximum amount recommended for one serving.
The senior coroner for North Wales east and central, John Griffiths, heard that the father of two was "likely aiming for a mid-range serving" of the supplement.
His wife, Suzannah Mansfield, said in a statement that her late husband was "really healthy" and rarely drank more than two cups of coffee per day.
She added that on the day Thomas Mansfield had died he had taken a sip of the supplement he had prepared and then proceeded to rapidly drink the remainder of the mixture.
Following this, Suzannah Mansfield said that her husband had begun clutching his chest and lay down on their couch. When he began to froth at the mouth she ran out to get help from neighbors and nearby family members.
An emergency crew arrived at the scene and found Thomas Mansfield had gone into cardiac arrest and had a "grossly abnormal" heart rhythm. He was taken to a nearby hospital where staff attempted to resuscitate him. He was pronounced dead at 4 pm.
What Is Caffeine Toxicity?
The coroner heard that a post mortem had revealed that Mansfield had 392 mg of caffeine per liter of blood. This is well above the level of 80 to 100 mg per liter of blood that a May 2018 study published by the National Center for Biotechnology Information says is considered lethal.
The same research adds that caffeine toxicity can arise from concentrations of over 15 mg of caffeine per liter of blood resulting in stimulation of the central nervous system and cardiac system.
Symptoms of caffeine intoxication can mimic those of anxiety and may include agitation, restlessness, insomnia, gastrointestinal disturbances and tremors.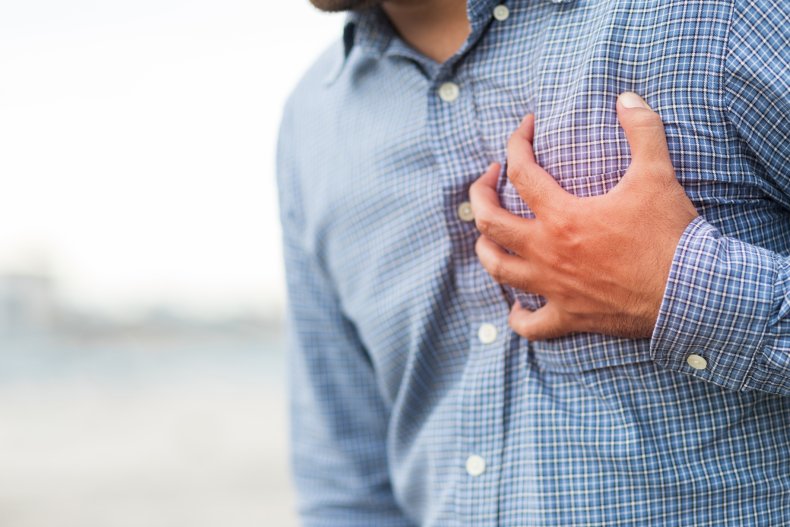 Despite an increase in the risk of caffeine intoxication in recent years as a result of the widespread availability of stimulant medicines and dietary supplements, the authors of the paper say that death as a result of the condition remains rare.
The senior coroner for North Wales east and central recorded Mansfield's death as misadventure due to the unintended result of his own actions in consuming the caffeine powder.
He added that he was reassured that the risk of similar deaths had been massively reduced by the caffeine powder manufacturer adding a scoop to measure the supplement and an A4 Instruction sheet in new packets.
The coroner concluded that had these scoops been available at the time, Mansfield would likely still be alive. He also heard that the product had not violated any regulations at the time of sale.