Trader Joe's Flatbread—Slightly Modified – The Sexy Beast Diet
Trader Joe's Flatbread—Slightly Modified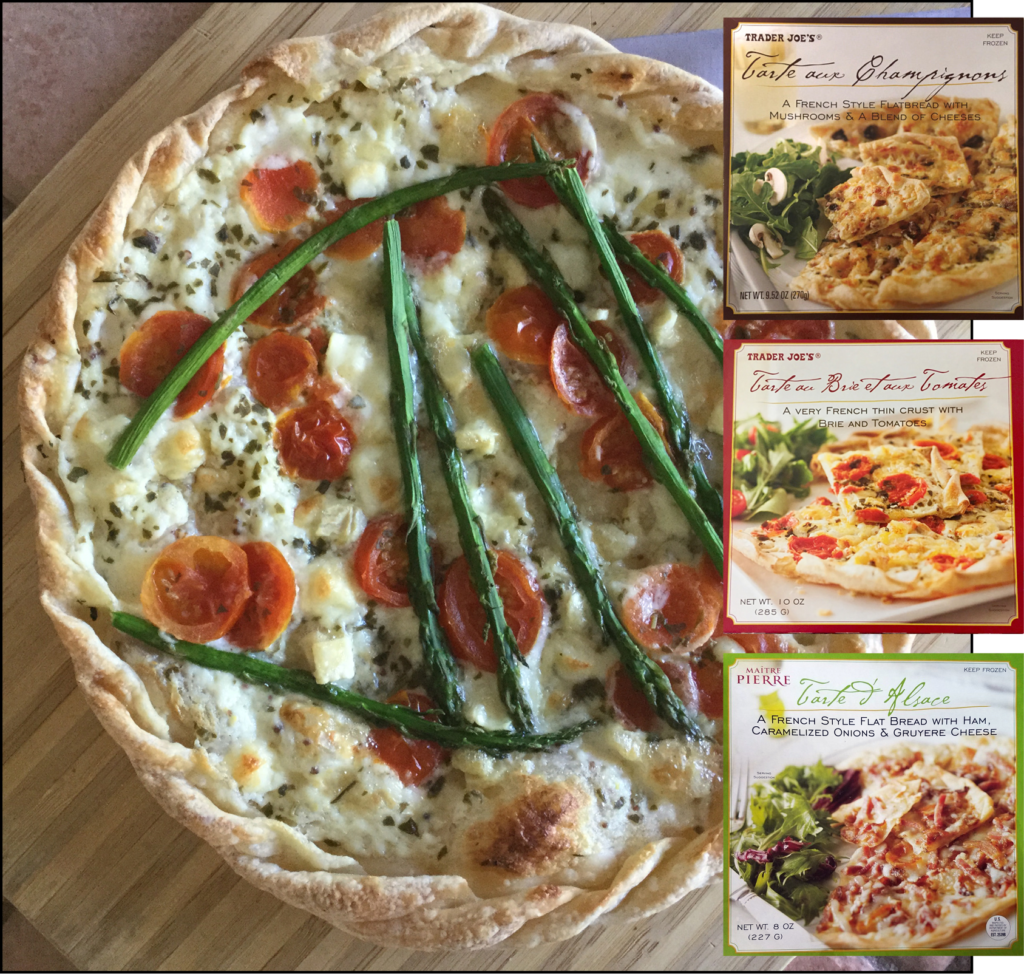 If I didn't live conveniently close to a Trader Joe's, I would probably have to move. It is nearly the only grocery/wine store I patronize.
---
It was the late 1960s.
     The sand was barely out from between his toes when Joe Coulombe, fresh from a trip to the Caribbean, decided to rename his Southern California Pronto stores. Coulombe felt it unwise to continue to directly compete with the aggressive 7-Eleven juggernaut running roughshod across the convenience store landscape.
     A new name, combined with a new theme, would give the Pronto stores a reset. But what to name them?
     Polynesian Tiki culture—the rage of the day—recollections of the tranquilizing beaches of the Caribbean, and the fact that Trader Vic's, an upscale Beverly Hills restaurant was packing them in, combined to give him the answer: Trader Joe's.
     Coulombe's decision was partially designed to take a poke at the popular restaurant. Trader Vic's was upscale and expensive. Trader Joe's, would be upscale and affordable.
I guess it worked.
     At the beginning of 2021 there were 530 Trader Joe's across the nation. My advice to you: If you don't live near one move.
     Only about three or four nights a week, I eat what I call a Trader Joe's pizza for dinner. Here's the recipe:
————
You'll need:
One of the three boxed frozen flatbreads available at Trader Joe's. (See image above.)
½ cup of fresh broccoli florets or
8 asparagus spears
10 cherry tomatoes cut in half (optional)
1 can of anchovies, drained (optional)
Do this:
Preheat your oven to 450 degrees. I use a toaster oven but a full-size one works, too.
Open the box and take the still frozen flatbread from the cellophane wrapper. (This is an important step, please don't forget it.)
Distribute your vegetable of choice, and, if you are including them, the tomatoes, and anchovies, on the flatbread.
Place the flatbread directly on the oven rack.
Bake for 16-20 minutes.
Cut the flatbread into triangle-shaped pieces and enjoy.
---
Serves: 1    Calories: 600-800    Satisfaction: 99
---